Attention Nannies: Be aware of the scam phone calls!
One of our nannies received a phone call from someone pretending he is calling from Canada Revenue Agency (CRA).
He threatened her that she will have to pay a fine of $1,000.00 because she did not pay her taxes since 2012 (although she arrived in Canada in 2016). He was also very rude and aggressive on the phone.
Please do not respond to this kind of messages and DO NOT SEND ANY MONEY. Keep in mind that usually CRA will send you a letter and will not call you if they need to contact you.
You are encouraged to forward this message to your friends and make them aware of this scam.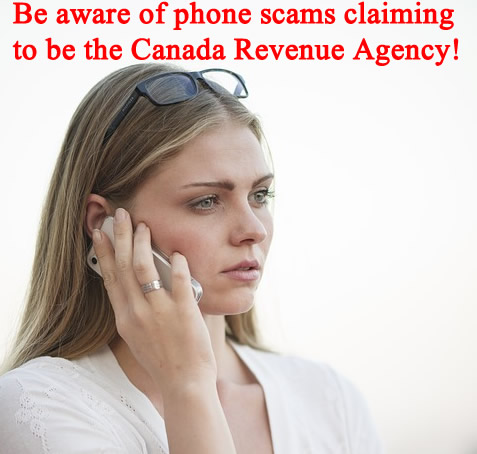 Do you know how to recognize a scam?
Examples of fraudulent communications
How to protect yourself from identity theft
Scam stories
To find out more
click here
to follow the link from Canada Revenue Agency (CRA) and learn how to protect yourself against fraud.
Comments