Nanny Self-Introduction Letter
This is an example of a self-introductory letter received from a German applicant for a nanny position. The main idea is to provide information about yourself, your environment and your family.
Dear family
My name is Andrea Schwarz and I was born in Frankfurt, Germany on February 2nd 1982. My mother is a housewife and my father is a carpenter. My parents have three children: me, the youngest child in the family, my sister Anna is 28 years old and my brother Nick is 30 years old.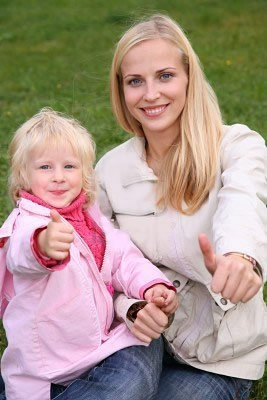 I think I had a great childhood and one of the most important things for me working with children is that I haven't forgotten how I felt like when I was a child. My home town is small and quiet but for me is the best and favorite. I miss it when I'm far away and it's a great pleasure for me to come back after trips to other places. On the other hand, I am a real fidget and I like traveling very much. In my childhood I dreamt of a world tour.
Later other priorities happened. My brother got married early. Now he has two sons already. My older nephew, Alexander, was born when I was 16. As soon as I took him in my arms I realized: the biggest happiness in the world are children. That's why after school I entered the Pedagogical Institute and graduated from it successfully in 2005 having the profession of a teacher of English, German and German Literature.
All that time working at school as a teacher of English, and also at families as a nanny and a tutor, assured me that I hadn't made a mistake in choosing my mission and upbringing of children was that very thing I'd like to engage in. I like to give my knowledge to children, to teach them to make difference between good and bad, not only to teach them new things but also to bring up a child as a person.
I don't have my own children yet . My family consists of parents, brother, sister and two wonderful beloved nephews. I love them very much and I am not shy in expressing my love to them. I enjoy and appreciate every moment of my life, I am an optimist, I like being outdoors, walking and camping. At home I also can't sit without doing something. I can knit and sew. My nephews admire the sweaters I knit for them-new ones every winter. As for my parents, they like very much the evenings when I arrange "mini concerts" ( I completed the music school and I play piano). They have favourite melodies and I play them with great pleasure. By the way, there is a cat named Mars in our family. It is a music lover and it has its own favourite melodies too!
I like very much to spend my time with friends. Often we all together go to the country, picnic, play volley-ball, play guitar. Such enjoyable week-ends stick in our memory for a long time! My friends consider me a cheerful, frank and kind person. Sometimes they call me a fidget because I like to be challenged and to explore new things. For example, I learned the Greek language, now I take Spanish courses and also I am going to get a driver's license.
Therefore, my participation in this program gives me a possibility to achieve two goals. The first one – I'd be able to enrich the store of knowledge and experience. The second one – the main one – I'd like very much to be useful, to give my love to children and to make new friends. I hope my dreams will come true!
Sincerely yours,
Andrea Schwartz
Comments