Hire a Temporary Worker as an In-Home Caregiver in Canada
According to Service Canada https://www.canada.ca/en/employment-social-development/services/foreign-workers/caregiver.html "families can hire a foreign caregiver to provide care, in a private residence, to children, seniors or persons with certified medical needs, when Canadians and permanent residents are not available.
Under the Temporary Foreign Worker Program (TFWP), families can hire foreign caregivers. However, the caregivers must:
provide care on a full-time basis (minimum 30 hours per week);
work in the private household where the care is being provided; and meet the requirements set Employment and Social Development Canada (ESDC)/Service Immigration, Refugees and Citizenship Canada (IRCC).
These families or private household employers will be able to hire foreign workers, on a live-in or live out basis, for 2 categories of in-home workers, which include:
1. Caregivers for children
Children under 18 years of age
This category could include positions such as:
Child care provider, live-in caregiver, nanny (NOC 4411)
2. Caregivers for people with high medical needs
elderly persons, 65 years of age or over; or
people with disabilities, a chronic or terminal illness.
This category could include positions such as:
Registered nurse or registered psychiatric nurse (NOC 3012)
Licensed practical nurse (NOC 3233)
Attendant for persons with disabilities, home support worker, live-in caregiver, personal care attendant (NOC 4412)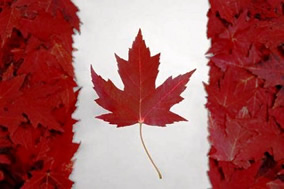 Education, training or experience
Employers are responsible for ensuring that the TFWs being hired have all the training, qualifications and experience required to successfully and safely perform the job duties of the position for which they are hired. TFWs being hired for:
lower-skilled occupations may require a certain amount of experience, short work demonstrations, on-the-job training, or no formal educational requirements; and
higher-skilled occupations may require a post-secondary education (e.g. university degree, college diploma).
Regulated occupations
Employers hiring a TFW in regulated occupations in Canada must ensure that arrangements are made with the appropriate regulatory body for the certification, registration or licensing of the TFW. A "regulated" occupation is one where a professional or regulatory body has the authority to set entry requirements and standards of practice that lead to a certification, registration or licence (e.g. doctors, nurses, with compulsory certification).
Immigration, Refugees and Citizenship Canada (IRCC) will consider whether the TFW has the necessary qualifications to perform the work in Canada before issuing a work permit.
IRCC has established 2 pathways to permanent residency for caregivers, which are:
Caring for Children; and
Caring for People with High Medical Needs."